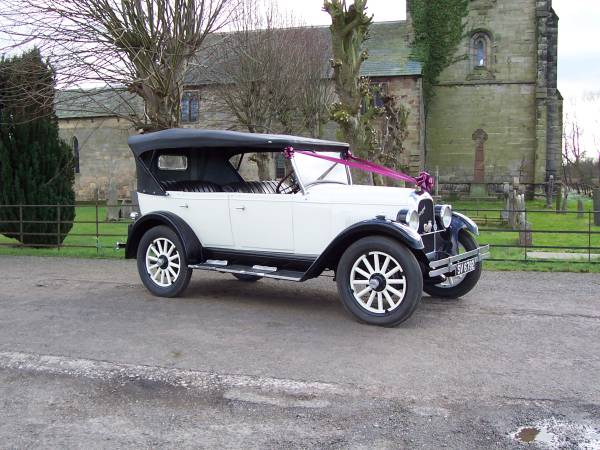 1928 Vintage Tourer
Seats: 3
Willys-Overland Whippet
Created in America, shipped to Australia for completion. A truly unique and totally genuine 1928 vintage, 4 door, open top, tourer. It is not a replica, it actually was made in 1928. ( We even have the tax disc to prove it! )
Wedding
We understand that getting married is probably the biggest day in your life. Why not let us take care of your vehicle hire? Here at ADL our team is used to providing limousines for the most modest to the very grandest of venues. Our chauffeurs are all aware of the etiquette required by the most formal of occasions and we will be happy to assist you in the planning and organisation of your transport arrangements.
Our wedding package includes:
Limousine decorated to your own design and colour scheme.
Champagne for the Bride and Groom.
Your own personal chauffeur.
Experience the affordable luxury of a 30 ft, eight-seater, American Dream Limousine. A typical limousine would be a Ford Lincoln Town Car stretch Limousine. Be entertained by the in-car TV & DVD or CD system in luxurious air conditioned surroundings, with fibre optic lighting and bar facilities. We go to extraordinary lengths to ensure that all goes smoothly on your big day. We are, of course, happy to oblige your photographer.
Carriages To Enhance Your Perfect Day