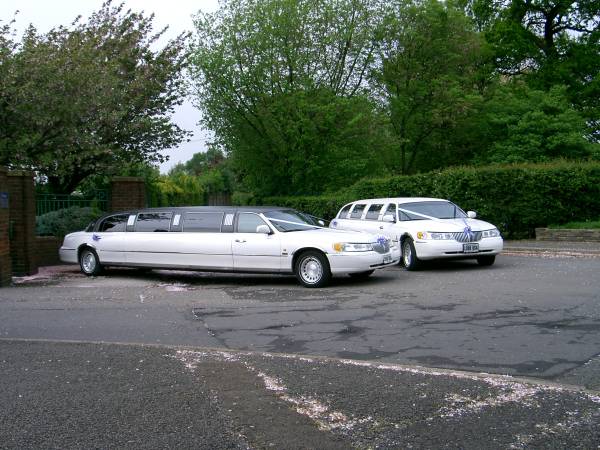 Super-stretch limousine
Seats: 8
Our limousines are the latest shape with 30 feet of extravagant luxury. Imported from the United States of America, our cars undergo extensive professional conversion & maintenance to allow faultless operation of all the internal facilities. If you have never travelled in a limousine before you will be amazed by the decor and detail.
Each Limousine Contains
Television
A full British specification DVD player is available to provide entertainment for your journey.
Air Conditioning
A hot date, a long night on the dance floor or just a summer's day - All of our cars offer you the refreshing comfort of full climate control.
"J" Seat Layout
Those of you who have travelled in a limousine before will know that the popular "J" seat layout offers the very best in comfort and space.
DVD
A DVD player and a selection of DVD's are available for your enjoyment. Perhaps you may prefer to bring your own!
Fibre Optic Lighting
The illumination of limousines both inside and out is a matter of pride to their owners. You can be sure that ours are some of the best.
Compact Disc Player
Your favourite music can accompany you on your trip. Simply ask your chauffeur to load your discs or choose from our selection.
Seat Belts
To ensure your complete safety all seats are fitted with seat belts.
Privacy/Seclusion Screen
A romantic night out or a private business meeting - At the chauffeur's discretion, a privacy screen can be raised between the chauffeur and passenger compartments.
Free In Car Hospitality
Our complementary bubbly will help your special trip along. Your specific requirements can be accommodated by prior arrangement.